Work From Mountains, Manali (Complete Guide,Budget, Plan)
Working from the Mountains in Manali for 30 days, complete guide, budget and important things you should know. Read on.
Working from the Mountains needs extensive planning and budgeting. Manali, although a well-known tourist destination can have challenges when it comes to internet connectivity and expensive and unavailable accommodations. In this article, I get into the bare basics of budgeting and planning a cost-effective 30 days in the mountains of Manali.
For persons who desire to work remotely, there are many hotels and homestays in the Manali area that provide long-stay packages.
Plan
We've modified the way we work since 2020. From workplaces to work from home to workcations, there's something for everyone. Workcation has been the most beneficial of all! Isn't it for all the right reasons? Everyone fantasizes about working from the mountains, surrounded by nature. But, as with all good things, there is a cost.
Look to spend your weekdays at some of the beautiful cafes in Manali. However, be warned that these places could get a little noisy during peak hours. Setting up your work desk by a picturesque window in your hotel is another great way to go about your day whilst looking over the majestic Himalayas. I cannot stress enough the fact that you should talk to your hotel management beforehand about the availability of WiFi.
Working from the Mountains in Manali: Weekends
 Solang valley, located at an elevation of around 8400 feet above sea level, is a short drive from Manali. It's a mecca for adventure and sports enthusiasts, and you can test your talents on a pair of skis or go on a snowmobile excursion while you're here. People come here to go zorbing and paragliding when the weather warms up. You may also take a cable car ride to see breathtaking vistas of the Himalayas.
The gushing cascades of Yogini Falls are a short and energizing hike from Manali's main town. The walk leading to the waterfall is beautiful, with views of the River Beas and Rohtang's snow-capped hills. Apart from the tranquil scenery, Yogini is also a significant pilgrimage site, with many antique shrines dotted around the pool at the bottom. It's best to get up early so you can spend more time at this beautiful natural site, which is one of Manali's best trekking and picnic spots.

 

Brig lake. Consider postcard-perfect alpine plains and evergreen tree forests alongside a tranquil high-altitude water body for a moment. You've just seen Brig Lake, one of the top trekking sites in the Manali area. The hike requires some acclimatization due to the lake's elevation of more than 4000 meters above sea level. The beauty and panoramic vistas of the Pir Panjab Range attract the majority of visitors.
The Hampton Pass trip, which is one of the easy-to-medium-difficulty Himalayan treks, offers breathtaking vistas of the Kull Valley and Lahaul Valley. The trek's main feature is Chandratal Lake, which is located along the way.
Recommended Budget Stays for Working from Mountains in Manali
 Mountain King By MAARS
The Mountain King By MAARS is located in Manali, 1.7 kilometers from Hidimba Devi Temple and 1.4 km from Circuit House. It features a restaurant and free private parking for visitors who drive. This hotel has family rooms as well as a terrace for guests to enjoy. Guests can take advantage of the hotel's 24-hour front desk and room service.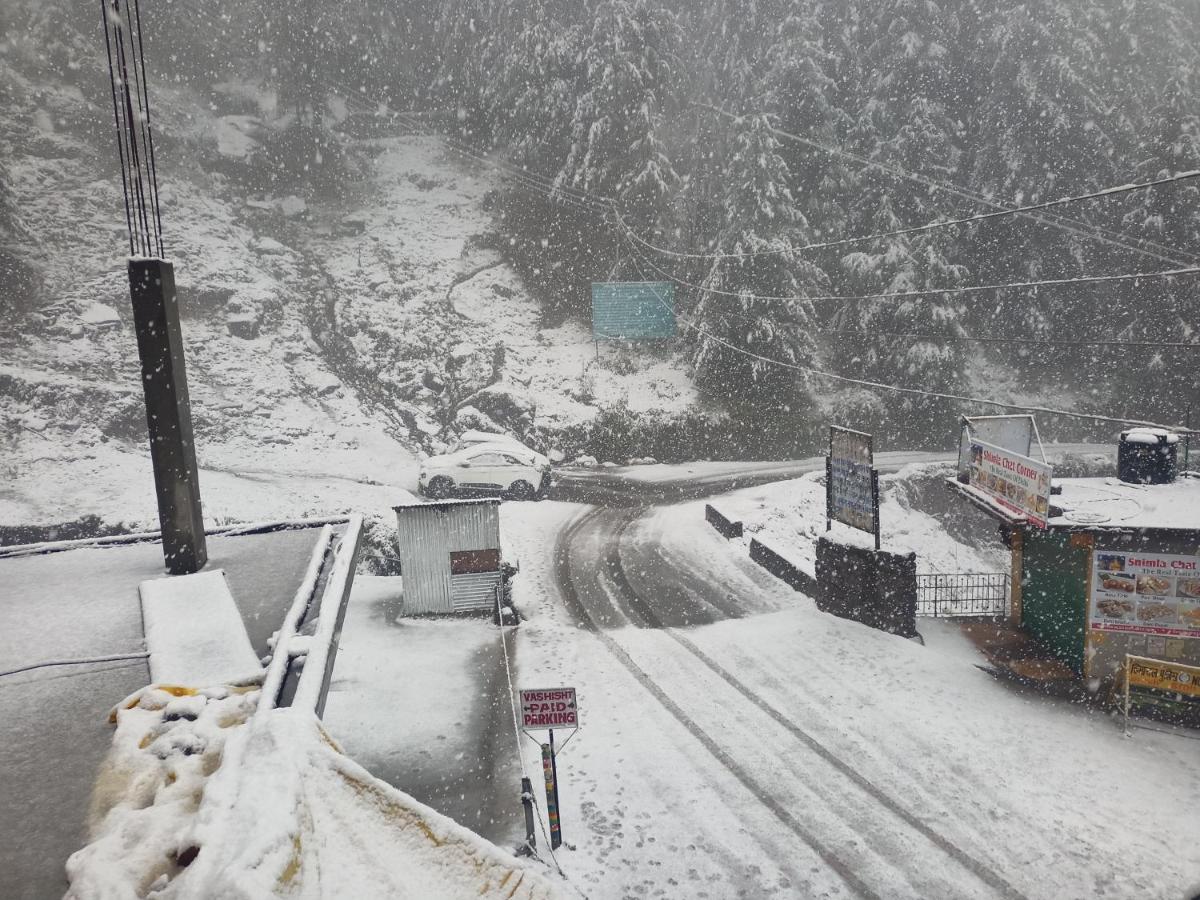 Image: Booking.com
Budget :
Budget for 30 days: 31000 including taxes and charges, 400 USD
Breakfast is either à la carte or as an Asian buffet. The Mountain King By MAARS is 1.4 kilometers from Manu Temple and 2.2 km from Tibetan Monastery. The nearest airport is Kullu–Manali Airport, which is 43 kilometers away.
Snow Valley Resorts Manali
 Snow Valley Resorts, an eco-friendly resort in Manli's Log Hut Area, is surrounded by tall pine trees and fragrant apple orchards. In all places, there is free Wi-Fi. The Terrace rooftop cafe and Valley View multi-cuisine restaurant serve meals.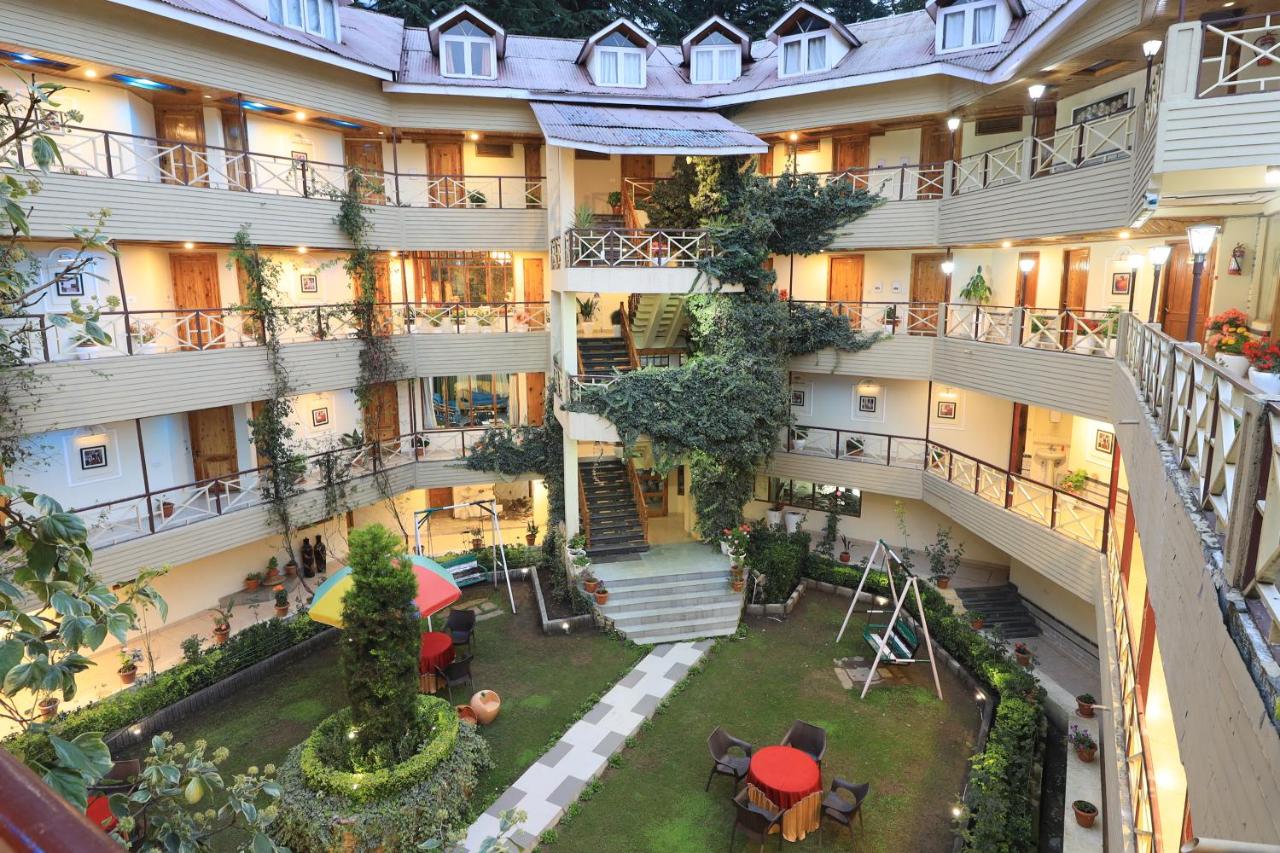 Image: Booking.com
All rooms have a fan and heating in the winter, so you may enjoy the cold mountain air. There is a flat-screen TV, a personal safe, and a refrigerator in the room. Hot-water showers are provided in the en suite bathrooms.
Snow Valley Resorts is located 2 kilometers from the Manali Bus Station and 50 kilometers from the Bhuntar Airport. The private drivers of guests are accommodated for free. Parking is also free on-site.
At the tour desk, guests can book day tours. Laundry services, meeting rooms, and a library are all available at the resort. There is also room service. Guests can use the pool table, discotheque, and games area for table tennis, carom, and chess for free.
Budget:
-Budget for 30 days: Almost 30000 rupees and 390 USD
The Orchard Greens
The Orchard Greens is a garden and terrace hotel in Manali. This facility has an on-site restaurant and a 24-hour front desk. The hotel is 2.2 kilometers from Hidimba Devi Temple and 2.7 km from Circuit House.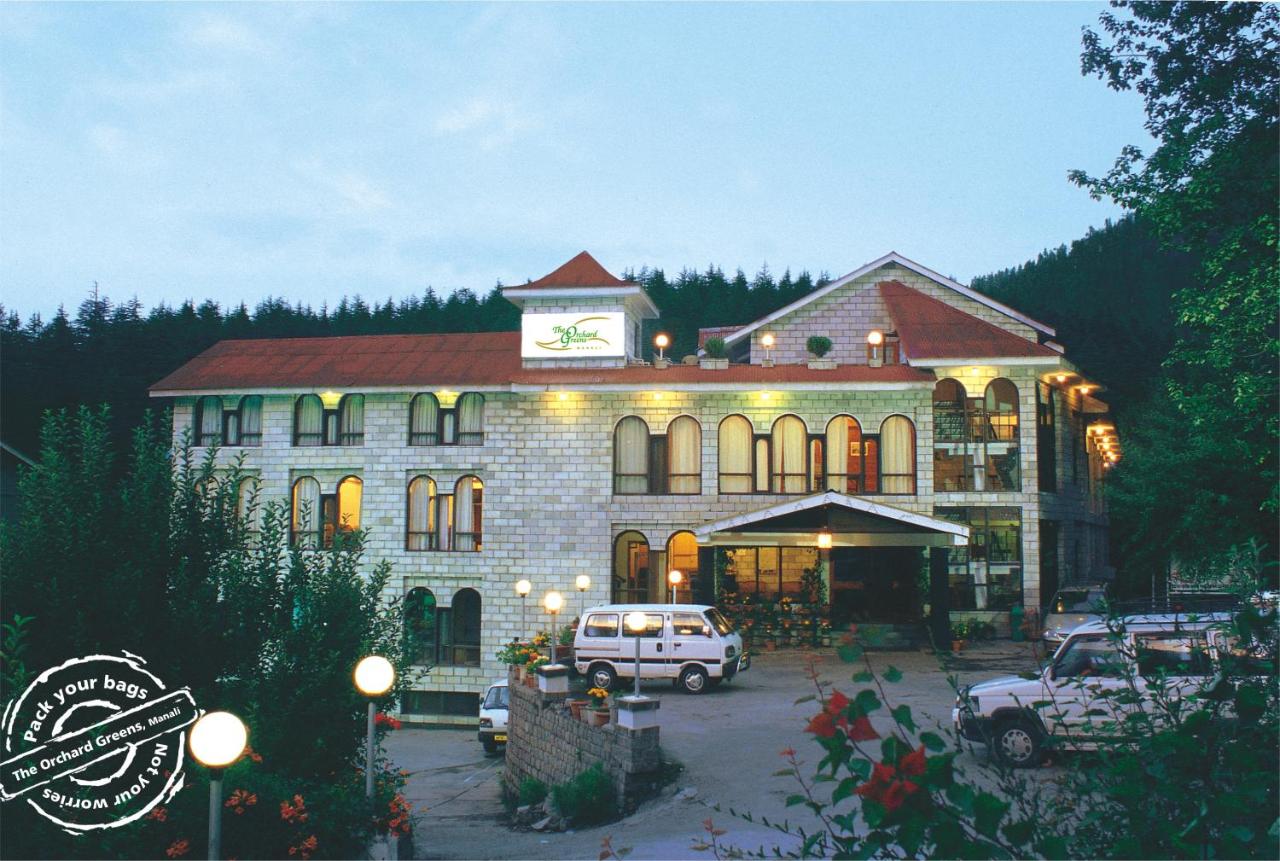 Image: Booking.com
A flat-screen TV is provided in each of the hotel's rooms. A bath or shower is available in the private bathroom. Every room at The Orchard Greens includes bed linen and towels.
Each morning, the resort offers a breakfast buffet. In The Orchard Greens, guests can play table tennis.
The Orchard Greens are located 1.4 kilometers from Manu Temple and 2.3 km from Tibetan Monastery. Kullu Manali airport is 54.1 kilometers away from the hotel.
Budget:
-Budget for 30 days in INR will be 34000 and 450 USD
Recommended Cafes to Visit while Working from Mountain in Manali
 Trippy feelings, trance music, a laid-back attitude, and a crowd mainly interested in the 'good life.' Manali is, without a doubt, a foodie's dream come true. The cafes in Manali not only serve delicious food but also provide a scintillating hippy experience unlike any other in India. A vacation to this hippie highland haven of Manali would be incomplete without visiting its top cafes, which are teeming with foreign tourists. So there you have it.
Dylan's Toasted & Roasted Coffee House
The budget for 2 People will be almost 900 INR. 
This is a small coffee house in old Manali. The ambiance is really cozy with artwork dedicated to Bob Dylan on display. Probably the best coffee you can get in Manali. Global cuisine in vibrant traveler-friendly cafe with graffitied walls.
Café Meraki
Budget for 2: 1000INR
Cafe Meraki, located at Hotel Antarctica on Manu Temple Road, is another fantastic site to visit. While it is known for serving a delectable breakfast, it is open till late in the evening. According to the testimonials, you can easily enjoy a coffee and some nibbles there without breaking the bank.
 Momo's, burgers, and fries are a must-try.
 Johnson's Cafe
 Budget for 2: 1100 INR
Johnson's, out of all the top cafes in Manali, is the one you can't afford to miss while you're here. Unlike other cafes in Manali that are more budget-friendly, this posh spot has more to offer than meets the eye. The beautiful green lawn and open-air dining options add to the pleasant atmosphere, making it one of the best in the region.
Trout Fish is a must-try.
Things to Note
 Here's a checklist of stuff to bring with you if you're working from the mountains:
   

Carry a power bank or two if you plan to work from the mountains or anywhere that isn't a large metropolis, and keep your laptop well-charged most of the time for good measure.

   

Extension cord

   

Reusable coffee mugs and thermos

   

Reusable water bottles

   

Support cushions

   

Notepads and journals

   

Sanitizers and mini handwash

   

WIFI dongles