5 Cheapest Work from Mountain Destinations in India
Explore the top 5 cheap work from mountain destinations. With a budget of 35,000 for 30 years, explore the places we have picked for you.
These Cheapest Work from Mountain Destinations allow you to be surrounded by nature, listen to the birds chirping, take in some fresh air, and work without the stressors of daily life.
Since the pandemic of Covid-19, the organizational structure of the vast majority of businesses has shifted. People from all over the country are working from the comfort of their own homes. Not everyone, on the other hand, is ecstatic about the prospect of going to work. Many people find that they are not inspired to produce their best work when they do not have the opportunity to travel.
If you're feeling stuck and want to try something new, you can pack your laptop and a few pieces of clothing and book a stay at one of the mountain lodges in India, where you can work from the mountains.
Working from Mountains in India
There are locations particularly in the mountains of northern India, where you can stay for 30 days at a time. You will be provided with well-furnished, sterilized rooms, a kitchen in which you may prepare meals, Wi-Fi, and everything else that you will require on a daily basis.
Cost of Working from Mountains for 30 days
Make sure you have your 4G mobile data ready in case you find yourself in a situation where the property does not provide you with a wi-fi or broadband connection. The rooms are available for rent for as little as Rs 35,000 per room per month for a period of 30 days. The majority of the time, they only allow two people in a room. You can either reserve a room for yourself or share a room with your partner, friend, or colleague during your stay.
In the Himalayas, India has a wealth of resorts to select from if you want to take a long, much-needed vacation. Unwind at these stunning resorts in India that provide state-of-the-art cuisine, luxurious accommodations, and breathtaking views of the mountains.
Listed here are the top 5 cheapest resorts and homestays in India where you may work from the mountains while on vacation.
Located near a rapidly receding glacial river, this sylvan guest house, constructed of freshly hewn stone, allows you to go fishing and rafting while working from the mountains.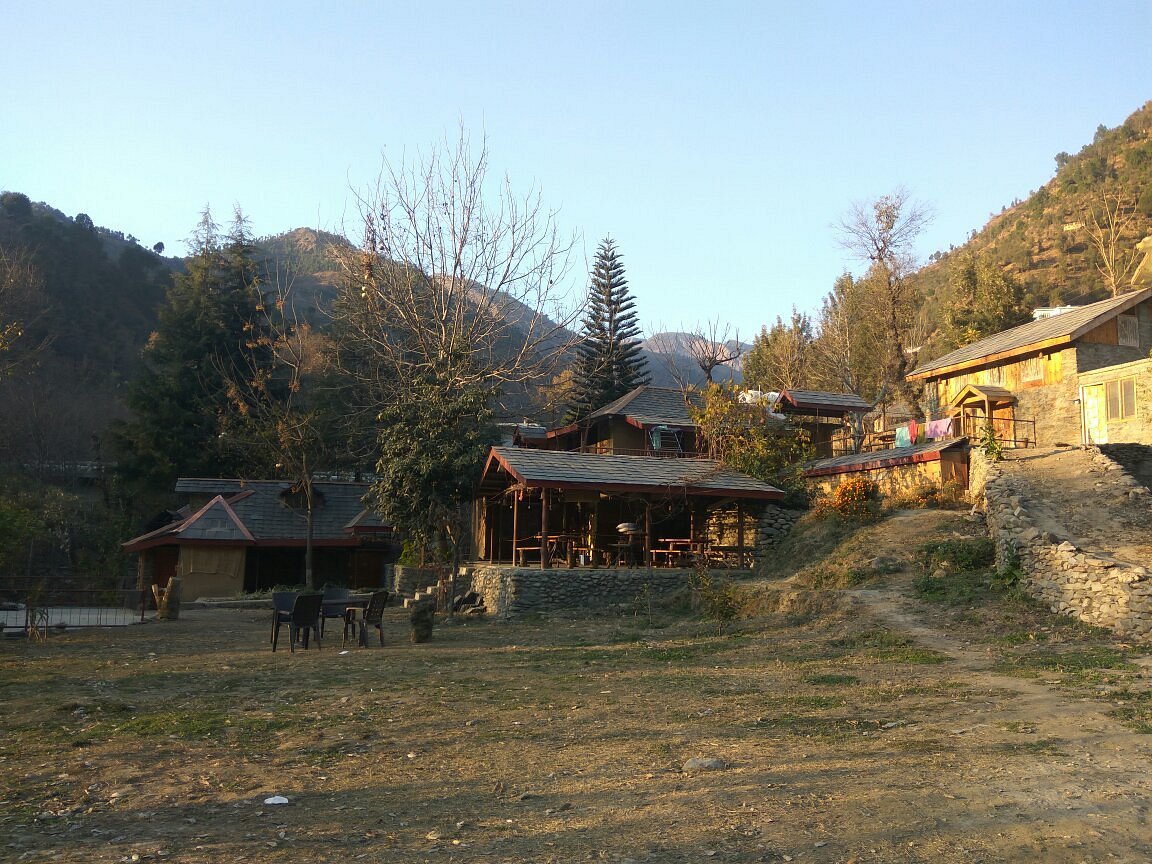 Image: Tripadvisor
This picturesque resort, which boasts a spectacular view of the surrounding peaks and valleys offers charmingly constructed rooms with balconies and a patio at some of the most affordable prices.
While working from the mountains, you may indulge in wonderful Indian and Asian food at the hotel's on-site restaurant, which is open 24 hours a day.
Also available at the hotel are gardens with barbecues and dining areas on the terrace with mountain views, as well as the best rates in town. This century-old residence offers guests accommodations in attractively decorated rooms that include in-room dining.
In addition to stylish family rooms with soft bedding, cultural murals, and balconies, Sunface homestay is one of the best places to work from the mountains in India. A short distance from Manali's most popular tourist attractions, such as the  Vashisht Temple, Sunface Homestay offers eight rooms with views of their garden and gorgeous pine trees at the most affordable rates for those working from the mountains.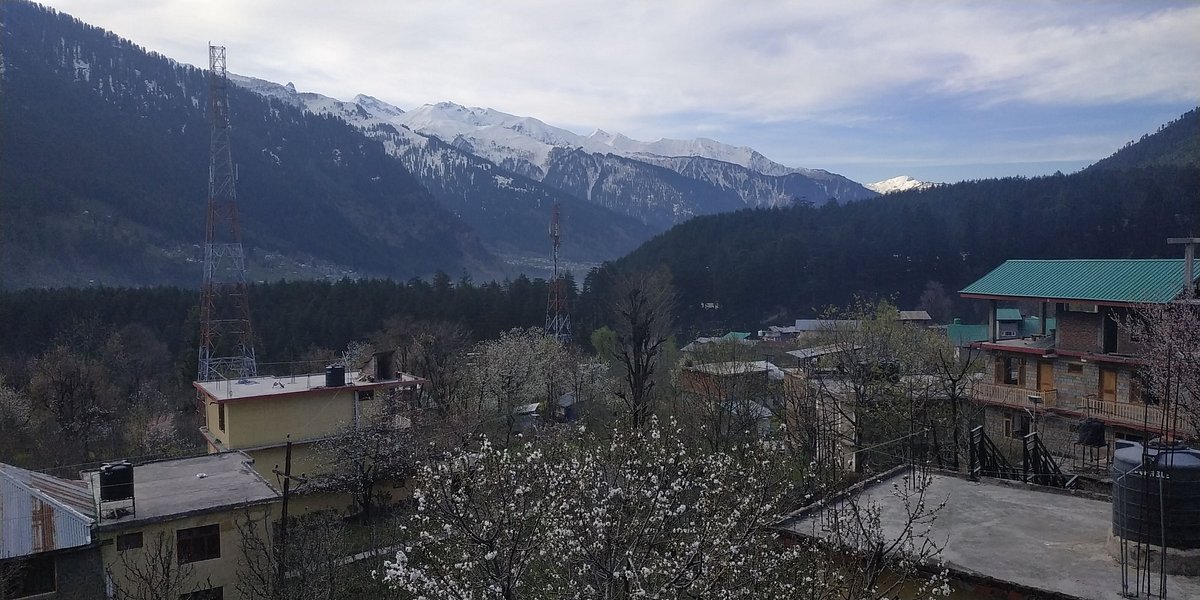 There's nothing better than lying on the sunbathing patio relaxing while on an important call. The community lounge is a terrific location to meet new people. The kitchen is well-equipped, so you may prepare your own meals if you want to save money.
In their themed restaurant, you may savor Indian and Chinese cuisine, as well as savor unique cocktails in their bar. Their brightly decorated modern rooms and private balconies, as well as their exquisite wood furnishings, will leave you with a memorable experience.
With stunning views of the Himalayan peaks and apple orchards, this resort provides luxurious accommodations at an affordable price.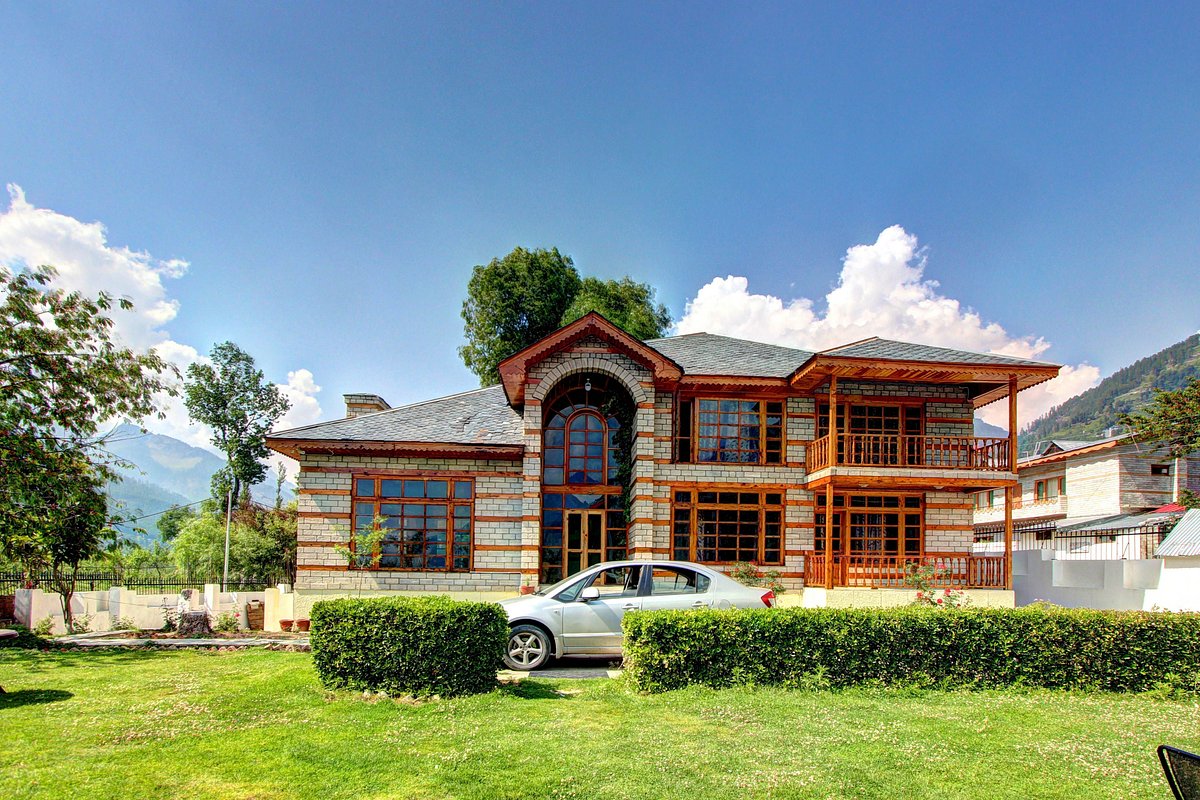 Image: Tripadvisor
At Snow Bliss, an ordinary day begins with spectacular hill views from the garden, superb meals at the in-house restaurant, live entertainment in the evenings. Affordable pricing makes it one of the Cheapest Work from Mountain resorts in India.
In their luxurious villas, amenities such as kitchenettes and indoor games are provided. Their spectacular BBQ nights, as well as the accompanying cultural tours, are much anticipated by all travelers. A multi-cuisine restaurant, a sun-lounging terrace, and an open-air BBQ grill are just a few of the numerous amenities available at the resort.
Located on 10 acres of virgin pines, rhododendrons, and oaks, this Kumaoni-style stone guesthouse has an elegant Western design. The guesthouse is located within a 100-year-old property. Their tastefully decorated suites include red and white accents, as well as patios and private lounging areas in the garden, among other amenities.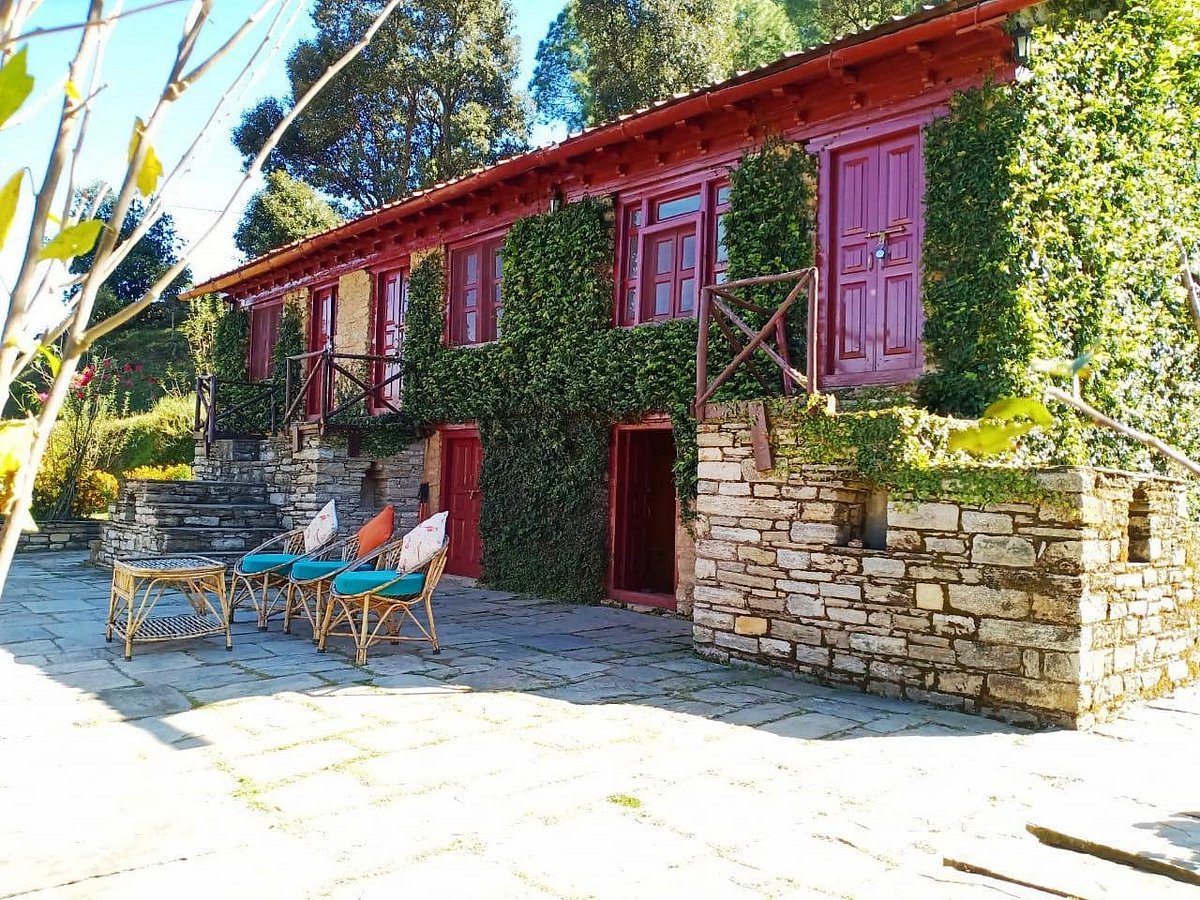 Image: Tripadvisor
This 3-star hotel has an open eating lounge with views of the Himalayas where you can munch into scrumptious Indian and Asian dishes. It's also a good choice if you're searching for a low-cost option that's convenient.
Thanks to fantastic wi-fi, delicious homecooked meals, friendly pets, and a comfortable outside workspace, you can easily fulfill your work from mountain dreams without any hassle and at a low cost.
In the mountains, Atali Ganga is one of the most sought-after resorts for working from home, with a polished infinity pool and sun loungers lining the perimeter. You can go hiking, rafting down rivers, and kayaking in the surrounding area, which is a well-known reserve forest.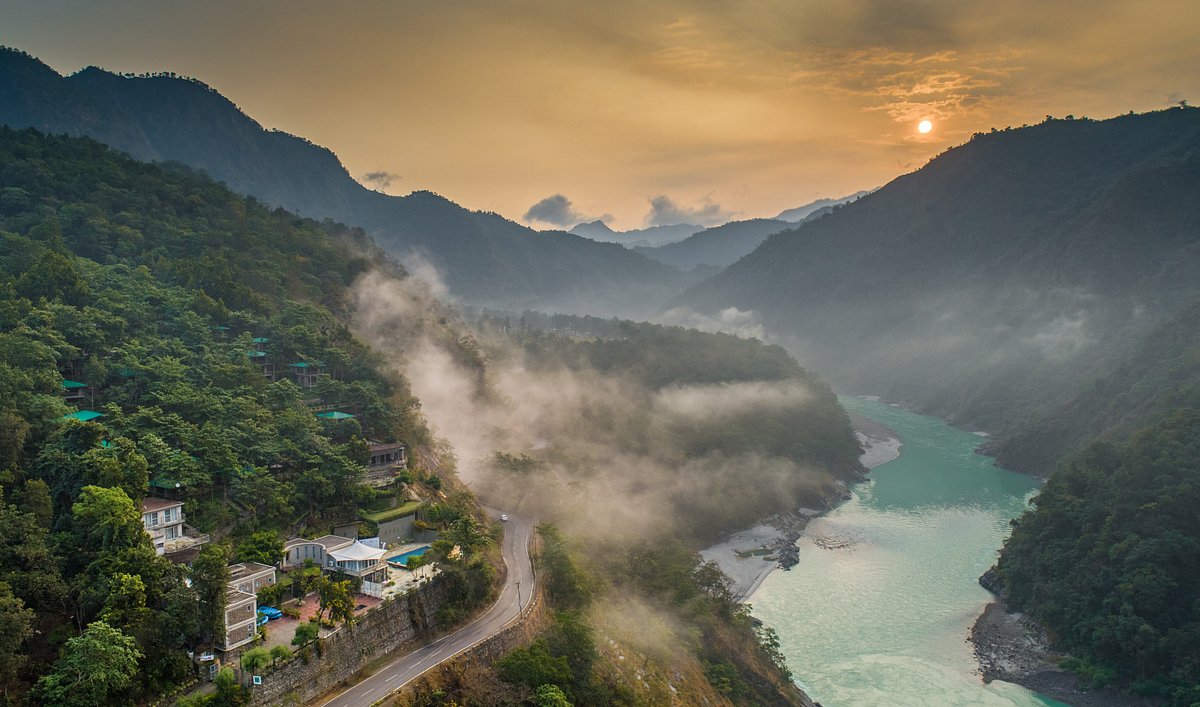 Image: Tripadvisor
They provide fully equipped family rooms as well as comfortable tents with mountain views at the most affordable rates possible. Guests can enjoy therapeutic yoga, Eskimo rolls, birding, and bicycling while staying at the hotel.
This establishment is well-known for its unusual sundowners and delectable fare in its restaurant. If you are looking for Cheapest Work from Mountain Place, this resort is one of the greatest options available to you.
All of us are drawn to the mountains because they provide a sense of security and comforting warmth. Everything pales in comparison to the sensation of a cool breeze brushing over your face while standing on the edge of a cliff.
Despite the fact that the pandemic destroyed our vacation plans and eliminated the possibility of visiting our favorite mountain areas, it is still feasible to visit some of your favorite travel destinations while working from the mountains.