Workation in Dharamshala (Plan & Budget)
Plan a workation in Dharamshala with our ready plan and budget estimates. Planning a long trip needs budgeting. Check out how much you need.
Dharamshala is one of the best places to work from the mountains if you want to bring a little bit of culture and nature into your workplace.
Planning a long workation from remote locations calls for research and budget planning. This article has summarized all the research I did when I last planned a workation here.
Plan
When to visit Dharamshala?
Dharamshala could be visited at any time of the year, with the exception of the monsoon season, which can bring in up to 120 inches of rain in a single day. The best time to travel to India is usually around the fall months of October, which coincide with the start of the festive period in the country.
How to Reach Dharamshala?
The Tibetan community's exile headquarters may be found in McLeod Ganj, a part of upper Dharamshala. Dharamshala information focuses on McLeod Ganj because it is the hub of all tourist activities. The bottom part of Dharamshala is home to all of the city's commercial, educational, and medical facilities. Additionally, there are several tea plantations and a bus stop in the area.
Upper Dharamshala is just 15 minutes away from the nearest airport, which can be accessed by Delhi flights. Pathankot, a nearby town, has a railway station, and trains connect there via Delhi. As it is well-connected to nearby towns and can be accessed by bus over winding hill passes, the best way to go to Dharamshala is on the road. Pathankot and Delhi both have taxi services.
Tourists can visit Bhagasu, Triund, and Dharamkot to see the Tsuglagkhang Complex, the Tibet Museum, and the Bhagsunag Falls in Dharamshala. They can also meet with the Dali Lama at Dharamshala.
Best Evening Plan at Dharamshala
Dharamshala is known for its momos, thukpas (Tibetan soup), and ginger, honey, as well as lemon tea, in addition to the usual north Indian menu. All this can be enjoyed at several food stands and restaurants throughout the city.
Planning Weekends in Dharamshala
Weekends are a good time to see Bhagsunag Waterfall, Namgyal Monastery, and St. John in the Wilderness.
Dharamshala is the ideal site to finish the pilgrimage road tour, which includes historic and revered temples such as Bajreshwari temple at Kangra & Chamunda temple near Palampur, as well as other destinations.
Recommended Budget Stays for Working from Dharamshala
Thousands of tourists visit Dharamshala every year. Due to increased numbers, visiting the region can be costly. A cheap trip to Dharamshala is achievable with a proper schedule, insider travel knowledge, and prior bookings.
Staying at a modest hotel or backpacker hostel costs 399 INR to 999 INR per day. Eating out costs 100 INR ($1.43) and a luxury supper costs 350 INR ($5.02). Hard drinks 330 INR ($ 4.30).Transport within 250 INR ($ 3.59), 10 INR ($0.14), and 400 INR ($5.74) per day.
The Divine Hima
Located in Dharamshala, Resort Divine Hima is among the most luxurious accommodations available. The Dhauladhar Range serves as a backdrop to the hotel. All of the rooms are named after numerous mountain passes in the Himalayas, and the dining hall or cafes serve the greatest Indian and international cuisine available anywhere. The food court is exclusively available to visitors who are staying the night, however, the café is open to anyone who wants to stop in for a cup of coffee. The Divine Hima, which offers a wide range of recreational and educational opportunities such as a library, aerobics, trekking, cooking, meditation, and nature walks, is the ideal spot to relax, revitalize, and take in the beauty of nature. It is the finest luxury resort in Dharamshala, and it has the best amenities to offer its guests.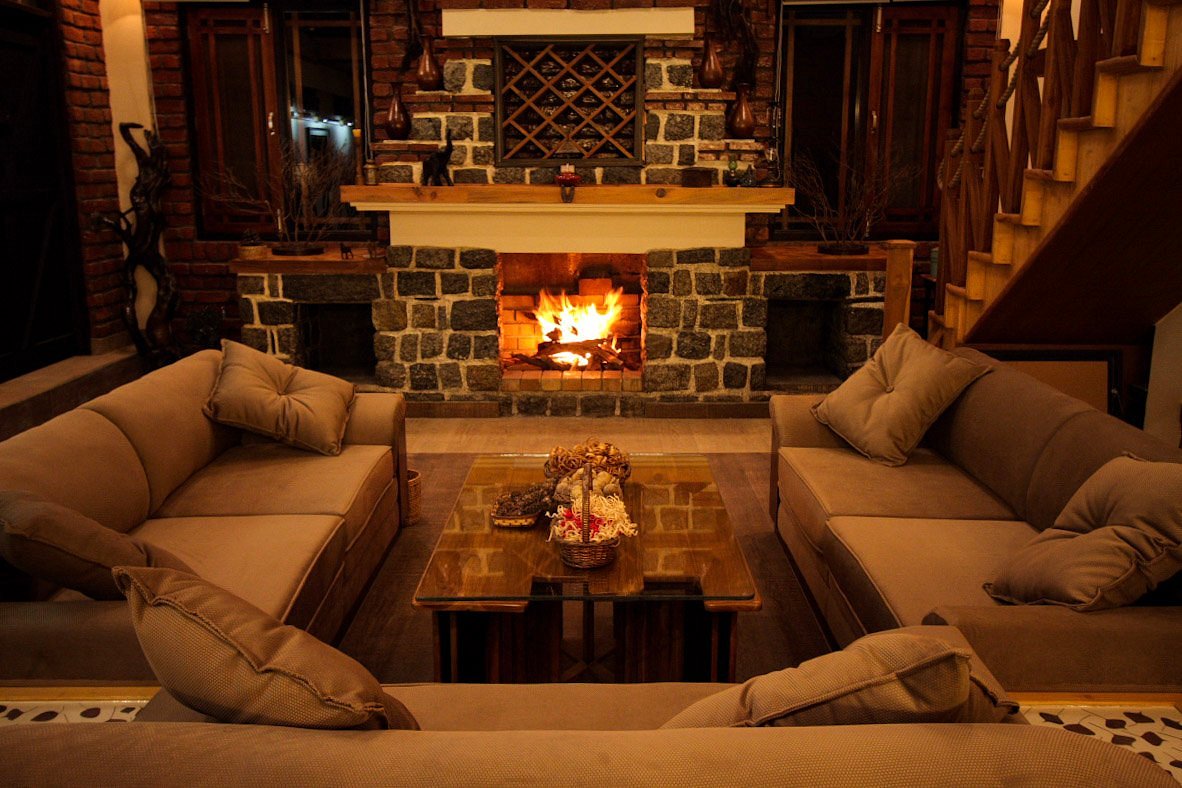 Image: Tripadvisor
Budget: INR 7,500 and 101.37 USD per night
Welcome Heritage Grace Hotel
Dharamshala's Welcome Heritage Hotel is the best among the city's top hotels. This is the area to go to in Dharamshala if you want to stay in one of the city's luxury hotels. For a mansion that dates back more than a century, this one has a vintage look and feel. There are 14 deluxe rooms, all of them are furnished with antiques. Welcome Heritage Grace Hotel, which features a meditation center or library, a vast lawn, or a pure vegetarian restaurant, is also noted for its exceptional hospitality and service.
Image: Tripadvisor
Budget: INR 6,500 and 87.85 USD per night
Hotel Shivani International
Hotel Shivani International is located in the vicinity of Bhagsunag, a city in the state of Uttar Pradesh, India. One-bedroom suites on the first floor offer stunning views of the surrounding hills and valleys. International visitors flock to this hotel for its ayurvedic packages, which include all the necessities for a comfortable and happy stay. The hotel provides Ayurveda programs with comprehensive therapeutic procedures in partnership with Shivani Clinic & Panchkarma.
Budget: INR 32,00 and 43.25 USD per night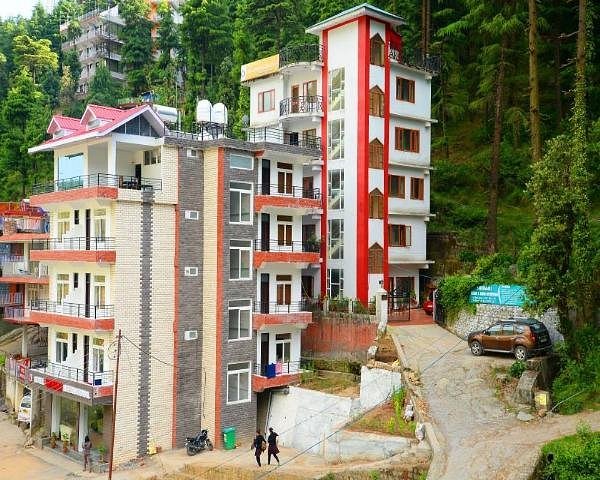 Image: Tripadvisor
Recommended Cafes to Visit in Dharamshala
Dharamshala's culture has been shaped in part by the influx of tourists. Dharamshala's rich culture is evident in the cuisine, whether it is on the streets or in the many cafés and restaurants.
Moonpeak
If you're in Dharamshala, make a reservation at this stylish cafe. With a great cup of coffee in hand, the atmosphere is a unique blend of old and new. After a simple stroll along the alley, this spot provides just the correct amount of rest you need. Italian style espresso, which was originally offered in Mcleodganj, is their specialty.
Price for two: INR 600
Crepe Pancake Hut
Crepe is a terrific choice for a romantic dessert on your Dharamshala honeymoon because it's close to several of the city's busiest areas. Get a laid-back vibe with low tables, couches on the floor, and second-hand literature in one of the most laid-back settings. Scrabbled eggs, mint tea, and chocolate and vanilla alternatives are all welcome.
Price for two: INR 400
Morgan's Place
Morgan's Place is among Dharamshala's best pizza eateries, serving up a vast selection of toppings. The location includes a rooftop patio with excellent mountain views. As soon as you get a whiff of fresh air, you'll be engulfed by the aroma of such a clay oven where pizzas are baked. Whereas the comfy outdoor seating is excellent, there is also an inside cushioned seating option available!
Price for two: INR 500
FAQs
Is it worthwhile to visit Dharamshala?
The Dalai Lama's residence is in Dharamshala, a city that combines Tibetan and Kangra influences. Dharamshala is surrounded by numerous lakes, waterfalls, and other natural wonders. There are also some temples, monasteries, forts, and museums in this area.
How many days are recommended for Dharamshala trip?
Two days in Dharamshala are ideal, in our opinion.